Articles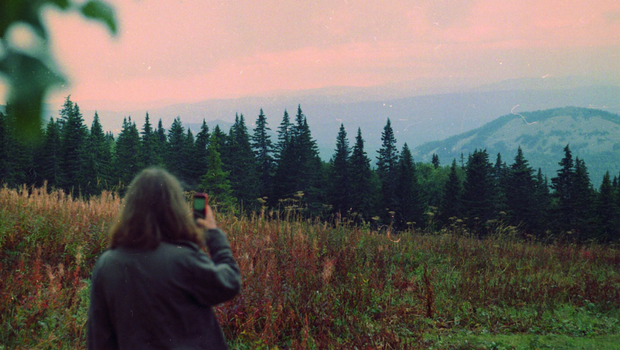 How Christian Teens Should Think About Climate Change
---
On December 12, 2015, the Paris Agreement was adopted by 195 Signatories at the 21st session of the Conference of the Parties to the United Nations Framework Convention on Climate Change.
The aim of this landmark Agreement, in the words of Wired author Alexandra Simon-Lewis, is to "strengthen the global response to climate change by creating an international network of government bodies, all dedicated to lowering emissions" [italics mine]. Syria, which has been plagued by a sickening civil war, along with Nicaragua, both declined to sign the Agreement. A third country recently joined these two outliers – the United States of America.
Stating that he represents "the citizens of Pittsburgh, not Paris," President Donald Trump removed the United States from the Paris Agreement on June 1st, 2017. According to Article 28 of the Agreement, the earliest that the United States can completely withdraw is November 2020, which, incidentally, is when the next primary election will unfold to a watching world with bated breath.
Speaking of Presidents, former President Barack Obama, along with countless world leaders, quickly frowned (or railed) on Trump's decision as they defended the voluntary Agreement and what it can accomplish for a warming world. Note Obama's optimism though: "I'm confident that our states, cities, and businesses will step up and do even more to lead the way, and help protect for future generations the one planet we've got." Putting politics aside for a moment, how should followers of Jesus respond to this abrupt exit? How should this messy issue be addressed from a spiritual perspective?
1. Recognize that climate change is real and anthropogenic (man-made). An April 13, 2016, article in the journal Environmental Research Letters should expel all doubt, though some still do. "We examine the available studies and conclude that the finding of 97% consensus in published climate research is robust and consistent with other surveys of climate scientists and peer-reviewed studies." In summary, humans are contributing to global warming.
2. Study the Scriptures for clarity. Psalm 24:1-2 is an excellent place to begin. "The earth is the Lord's, and everything in it, the world, and all who live in it; for he founded it on the seas and established it upon the waters." The sovereign God formed the earth, as a part of a grand and glorious universe, from his infinite wisdom and unrivaled ability of design. He formed a masterpiece from nothingness. Therefore, if God owns the earth and all that's in it, he surely watches to see how it's managed by the men and women he fashioned together in his own image (Genesis 1:26).
God cleansed the earth once with water (Genesis 7), and he will do so a second time – with fire (2 Peter 3). As the apostle Peter puts it, "But the day of the Lord will come like a thief. The heavens will disappear with a roar; the elements will be destroyed by fire, and the earth and everything done in it will be laid bare." In light of this deflating proclamation, should care for the earth be abandoned? While some followers of Jesus are inclined to say yes, I say no.
Caring for creation matters. Peter exhorts us to be "holy and godly" people, which translates into caring about what God cares about. And since God loves people most, an indifference for the planet will surely affect the "least of these" (Matthew 25:40). Dr. John Piper cites Matthew 22:39 in a Desiring God article about creation care. In the enduring, profoundly difficult words of Jesus, "Love your neighbor as yourself."
Unchecked climate change will lead to a continued rise in sea levels, reduction of snow and ice, and a higher concentration of carbon dioxide, says Thomas Stocker, Co-Chair of the Intergovernmental Panel on Climate Change (IPCC). Loving your neighbor – serving the least of these, the disadvantaged of the world who will be most impacted by a warming planet, means taking action now. Or as Dr. Piper puts it, "The earth is the Lord's and the fullness thereof. It's his and he meant it to serve people. He put us here to enjoy it. So, if we mess it up we are hurting people."
3. Get involved. Get others involved. Take action now. "Addressing climate change will not be possible if individual agents advance their own interests independently; it can only be achieved through cooperative responses, including international cooperation," so says R.K. Pachauri, Chair of the IPCC. In other words, we're in this together.
Practically speaking, start by reducing your energy output at home. Flip the lights off in unoccupied rooms. Switch to compact fluorescent light bulbs. Invest in a programmable thermostat. Recycle everything that can be recycled. Put the laptop to sleep when it's not being used. Turn off the faucet during teeth brushing. Check the car tire pressure regularly. Finally, if you are politically inclined, find out where local and state leaders stand in regards to the Paris Agreement.
Though earth is marred right now by the lingering effects of sin, it will be fully restored one day (Revelation 21:1). Until that day arrives, however, God is asking us to be stewards of the earth so that our posterity can take in its splendor and wonder as they grow up, and, prayerfully, do the same for future generations who can look up to the sky and see how it graciously proclaims the work of his hands.
---
Share Your Thoughts in the Comment Section!
---